Blu-ray Players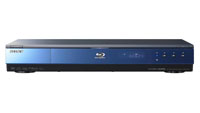 Blu-ray Players with price comparison from all top UK suppliers.
With the mainstream introduction seen these days of digitally distributed High Definition video and audio content, including Video-on-Demand TV services, Internet TV, and even free/contracted out TV set-top boxes, why should we be concerned with another disc-based (Blu-ray) video platform like DVD.
Digital video content around the world is growing at an amazing rate, and no-one expects this to slow down. Blu-ray has many significant advantages over video-on-demand in a few simple key areas, these being quality, reliability, and the extra features most people are used to with DVD films.
To watch high definition video content on your TV, either via the internet, cable, or terrestrial means, that video content unfortunately has to be compressed. Combined with unreliable services, you could sometimes be in the middle of a thrilling film, and suddenly lose your connection.
With Blu-ray, you obviously don't have to worry about such things.
Compare Prices for Sony Blu-ray Players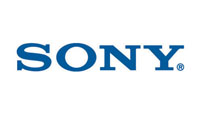 With the adoption of the international colour standard known as xvYCC (which is an option in the detailed HDMI v1.3 specification, something which Sony helped to participate in), many new Blu-ray Players from Sony have had the actual "colour-space" massively increased.
This equates to around 1.8 times the normal number of colours you'd expect to see on any existing HD TV. The Sony Bravia range of TVs offer this along with the PlayStation3 (PS3) games console.
As you may, or may not know, most films are recorded at 24 frames/s and most TV programmes are recorded with 24p colour.
Many people and studios are recording and encoding High Definition content for Blu-ray at 24p colour.
Compare Prices for Sharp Blu-ray Players
Sharp has taken the attitude of why use two remotes when you can use one?.
The AQUOS LINK function by Sharp allows you to control both your AQUOS LCD TV and your AQUOS Blu-ray player at the same time via just one single remote.
Simply by connecting your TV to your Blu-ray player via the HDMI connection, you can start watching your new films immediately.
Compare Prices for Samsung Blu-ray Players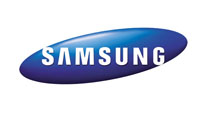 Samsung was one of the first UK companies to launch a Blu-ray player, this started with the BD-P1000 which didn't quite get the buzz Samsung was looking for.
The technical specification for this player was pretty limited since it didn't have High-Definition sound output, which is obviously a BIG thing when it comes to proud owners of highly sophisticated home-cinema systems.
The BP-P1000 also converted 1080p video output to 1080i and back again, god knows why they did this!.
Compare Prices for Pioneer Blu-ray Players
The best part of Pioneer's showcase is their Blu-ray players coming to market.
The BDP-LX70 has upgraded the HDMI output from version 1.2a to 1.3 which will allow bitstream output of Dolby TrueHD and DTS-HD Master Audio from the player to any high definition end-point.
Pioneers Blu-ray players feature 1080p/24 resolution, HDMI 1.3, HDMI-CEC, Ethernet and DLNA.
The company is always looking to announce new Blu-ray players, so check back here often to be kept right up to date on the range of Blu-ray players available.
In the early days, Pioneer's products were distributed in Europe using a vast network of independent distributors. This all changed in 1070 when the company became based in Belgium to begin producing and sending out some top-quality audio and video devices.
Compare Prices for Philips Blu-ray Players
Philips goes beyond High Definition with Blu-ray.
The latest advancement and greatest achievement in audio-visual technology brings the best High Definition content direct to your HDTV.
With players from Philips, you can expect to watch unparalleled standards that will deliver a brand new level of video quality along with excellent high-quality audio to ensure you have the best viewing experience possible
Get ready to enter a world filled with amazing pictures and sound than you've ever seen before. You'll soon start to wonder where the reality ends and the entertainment begins, and how you've ever managed with Standard Definition.
Compare Prices for Panasonic Blu-ray Players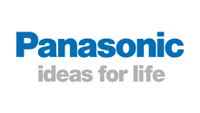 Panasonic is currently working closely with the film industry to develop new concepts and to standardise the Blu-ray format for future players.
The company also has its own lab which is working closely with the Hollywood film studios to produce High Definition content from original film to disc.