Sharp Blu-ray Players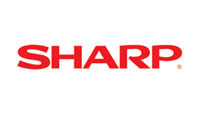 Sharp AQUOS Blu-ray players have been designed from the start to deliver the highest quality high-definition video images to your home cinema setup.
All their players faithfully reproduce 1080p resolutions (1920 x 1080) with progressive scan video pictures from Blu-ray discs and even upscales your current DVD collection to the same high definition 1080p signal quality.
AQUOS Blu-ray Disc Players are all based on an idea by Sharp that will mean you can control your TV and Blu-ray player from the single remote control. This means that watching films will be easy just like a VCR.
You can return directly to this page in the future by adding it to your favourites.
Compare Prices for Sharp Blu-ray Players
Compare Prices for other Blu-ray Players
About Us
|
Privacy Policy
|
Site Map
| ©2008 blu-ray-players.org.uk
Please note that we are in no way associated with any manufacturer and/or supplier mentioned on this site. We simply offer price comparison between the various brands and suppliers found here.
StumbleUpon